The HA-Kit headphone amp kit from Nu:Tekt - a new kit brand from Korg
nutube.us is an authorized distributor of the HA-Kit in the US. You can buy the HA-Kit in the nutube.us eBay store.
The HA-Kit is priced at $249.00!
(Click on the pictures for a full resolution image)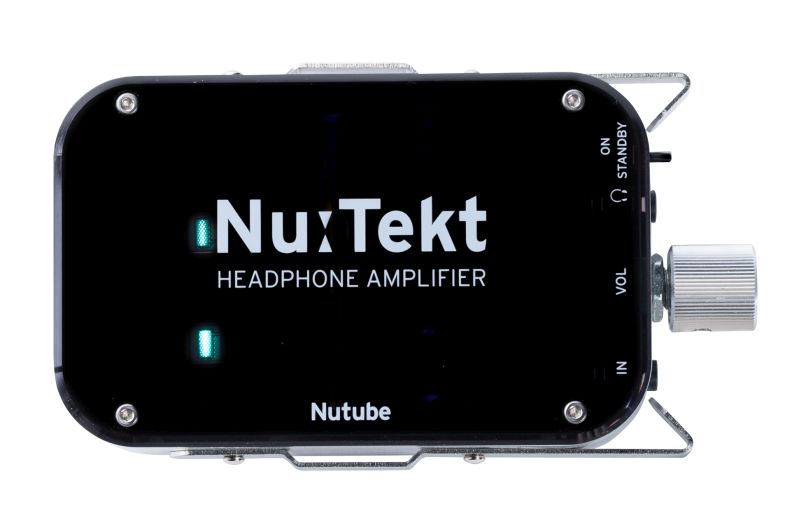 The HA-Kit is a DIY portable headphone amplifier kit from Nu:Tekt that uses the Korg Nutube.
It's a small, battery powered headphone amp that gives you real tube sound. A small case - the size of a mint tin - has a transparent cover so you can see the tube inside.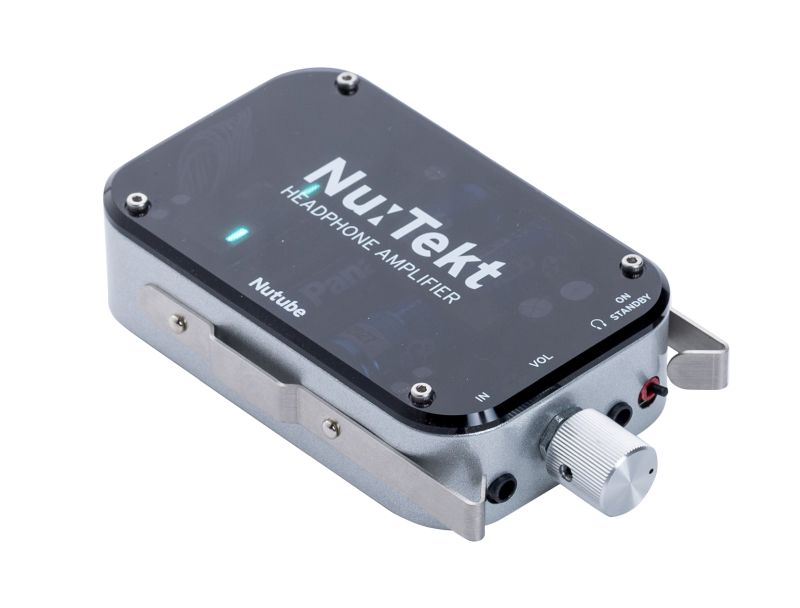 The nutube inside is mounted on a foam suspension system to minimize microphonics. A standard, socketed 8-pin opamp lets you try different ICs.
Internal switching power supplies generate the filament voltage and a 26V supply voltage for the opamps, powered from two AA batteries. Typical battery life is 9 hours.
A bass boost function (EDM) can be enabled that boosts 5dB at 50Hz.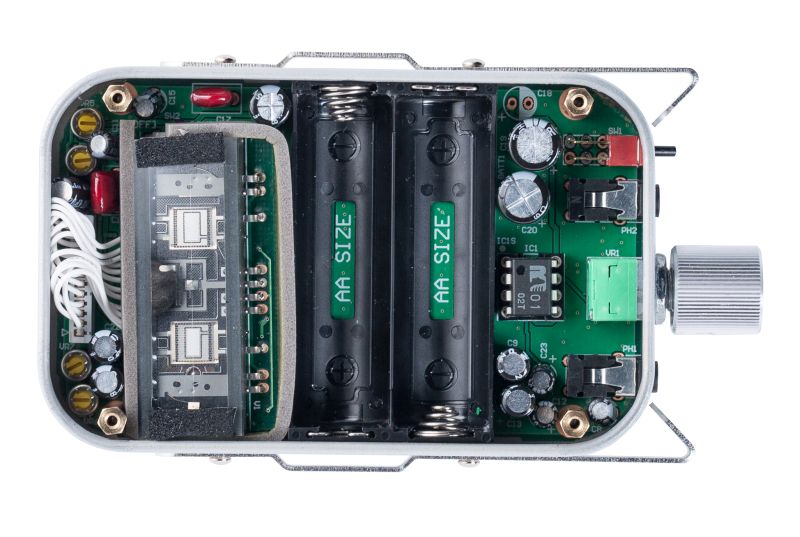 It's easy to assemble - many parts are already pre-assembled when you get the kit. Here is what you get - it is a complete kit: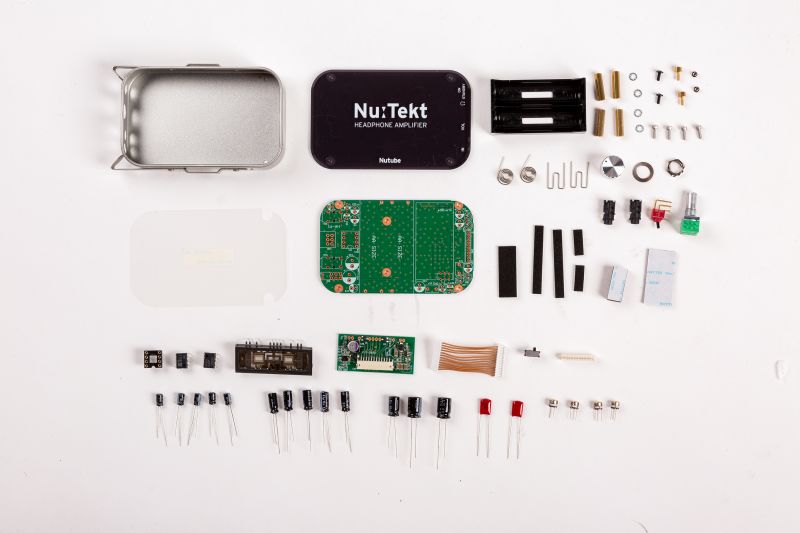 Reviews
https://www.head-fi.org/threads/portable-headphone-amp-kit-with-korg-nutube.892146/
Specs:
Vacuum tube: Nutube 6P1
Connections: INPUT jack (stereo mini phone jack), OUTPUT jack (stereo mini phone jack)
Controls: Volume, EDM (bass boost) switch (internal)
Output impedance: 10 Ω - recommended load 15 Ω or higher
Power supply: 2 AA alkaline batteries
Battery life: About 9 hours (when using alkaline batteries)
Outside dimension: 111 (W) x 65 (D) x 29 (H) mm
Weight: 110 g (battery not included)
Frequency response: 20 Hz to 50 KHz (within 3 dB)  
Distortion factor: 0.15% (at -15 dBu input)
Signal-to-Noise ratio: 93 dB
Maximum output: 50 mW (when MUSES 01 is used), 80 mW (when using NJM 4580)
Bass boost: EDM SW ON: + 5 dB @ 50 Hz
  ※ Measured at output load = 33 Ω